Train Yourself with the Best SAP Course in Pune
Eminent IT Solution is one of the fastest growing SAP Training Institute which offers a comprehensive range of SAP Courses in Pune that covers all relevant modules and features of the SAP Software. We are providing different set of courses through our website so that you can learn the most. We are one of the leading SAP training Institute in the country which trained over 10k students with 100% Job Assistance. 
SAP offers a wide range of courses and certifications that covers various aspects of its enterprise resource planning (ERP) software. Eminent provides SAP Courses in Pune by the top SAP Consultants. SAP FICO Course is one of the most popular SAP Course in Pune by our professionals. As it covers the Financing accounting module of SAP Software, it also covers module of SAP Software. 
Eminent IT Solutions offers a wide range of courses including SAP SD ( Sales & Development) Course, SAP MM (Material Management ) , SAP PP ( Production Planning ) Course, SAP FICO ( Finance Accounting & Controlling Course ) , SAP HCM ( Human Capital Management ) Courses that are available in our training centre in Pune. But the most-famous SAP Course we provide is SAP FICO in Pune as it is a very vast field and career growth in this domain is exponential. 
As SAP ( Systems, Applications and Products ) is a widely-used enterprise resource planning (ERP) software that helps organizations manage their business processes, including finance, procurement, production, human resources and more. Eminent IT Solution has the best SAP Consultants in Pune which guide you throughout your journey.
SAP Training is important for individuals who wish to pursue career in SAP consulting, development, or administration. As SAP is constantly evolving and introducing new features and functionalities. By staying current with SAP training in Pune you can enhance your careers and achieve greater success in their roles.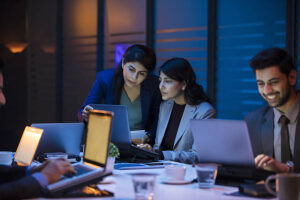 Pune is a city known for its vibrant IT Industry, SAP can be the game changer of IT Industry and with the help of Eminent IT professionals who have highly experienced consultants and trainers who are the experts in their respective domains. We offers hands-on training that includes working on real-life scenarios and data sets. recover deleted files server 2008 r2 This will allow learners to gain practical experience and develop skills that are relevant to the industry. 
There are several reasons which makes us the best SAP Training Centre in Pune :
Experienced and Certified Trainers: Eminent IT Solution has experienced and certified trainers who have real-world experience in implementing SAP solutions.
Comprehensive Course Curriculum: We provide a comprehensive course curriculum that covers all the key modules and topics in SAP.
Hands-on Training: We provides hands-on training on SAP systems, giving students practical experience in using SAP software.
Flexible Learning Options: We offer flexible learning options such as online, classroom, and self-paced learning to cater to different learning styles.
Placement Assistance: We provide placement assistance to students, including resume building, interview preparation, and job placement services.
Industry Recognition: Eminent have a good reputation in the industry, and its certification should be recognized by top companies and organizations.
Support and Mentoring: We provide end-to-end support and mentoring to its students even after the completion of the course.
Therefore, when choosing a SAP training institute, it's essential to consider these factors to ensure you receive quality training and gain the skills required to succeed in the industry. Eminent covers most of the bases as we offers comprehensive courses that cover all aspects of SAP, including SAP modules, processes, and procedures. They provide hands-on training and practical experience using SAP software, enabling students to develop the skills required to work in a real-world SAP environment. SAP training institutes also offer certification programs that demonstrate a student's proficiency in SAP software.